No space has not enough light, whether it is a tiny urban courtyard or a vast rural estate. Window boxes and porches can even be decorated with strategically positioned spotlights. Innovative backyard lighting solutions may illuminate paths, create ambiance, and give dark spaces a sense of security. They can also make your backyard a space you can use for living after sundown.


Make your backyard work harder all day (and all year) with creative lighting solutions instead of going inside at dusk or storing the outdoor furniture in September. Innovative digital systems, solar garden lighting solutions, or even colors and beams are all examples of flexible outdoor lighting options.
Don't let the many choices influence you. Instead, be sure to locate a garden designer who can create a lighting plan that addresses your wants practically and enhances your garden concepts.
Alternately, keep things straightforward and scatter a few focal points over your garden.
1. Position lighting for the waterfront for a magical view
Soft light reflected by water will always appear amazing. Thus, if you have a backyard pond, think about how you may integrate it with your lights to create a stunning scene.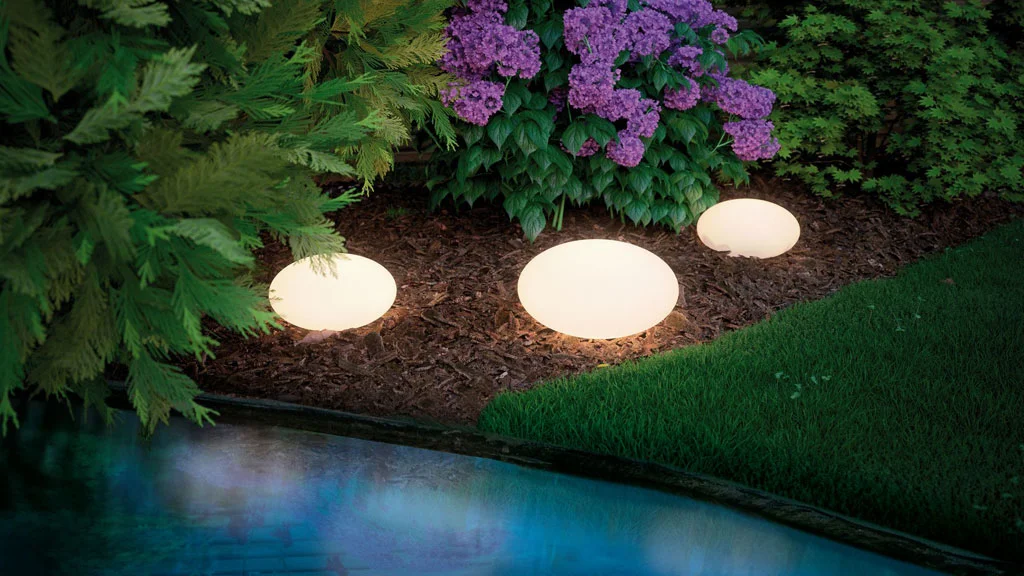 These unusual round lamps cast an incredibly beautiful shadow on the nearby sloping bank on the opposite side of the pond. They are very endearing.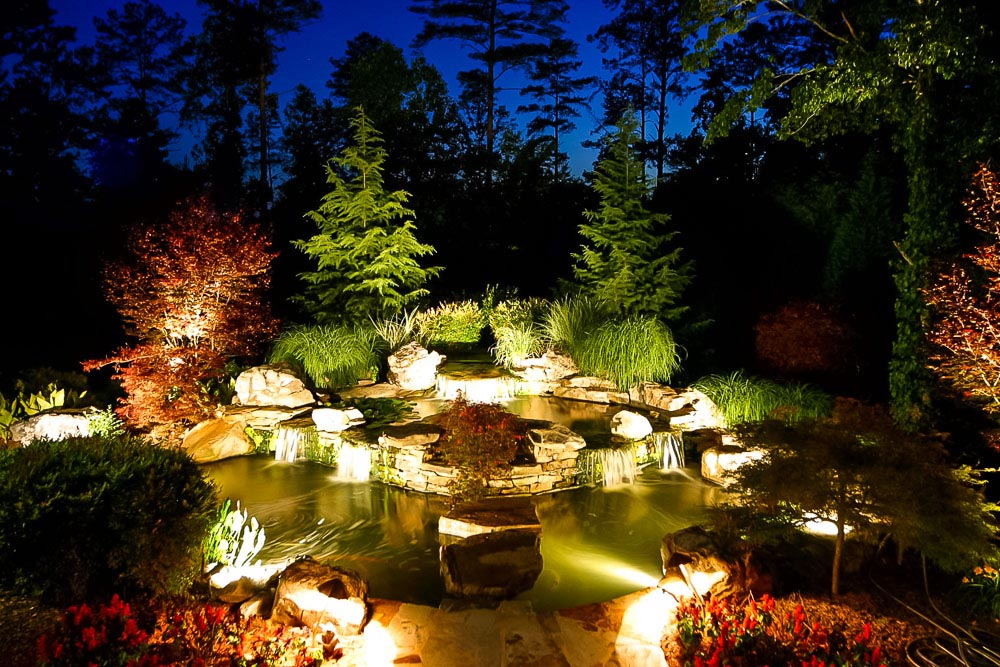 If you're looking for an alternative, think about putting pond lights underneath the water. They'll offer a seductive glow and, when positioned carefully, will serve to draw attention to attractive aquatic plants.
2. Decorate string lights for trees
String lights enable the trees in your landscape to make a striking statement. The tree's shape is defined by the small luminous bulbs that cover its trunk and primary branches, which also illuminate the area below.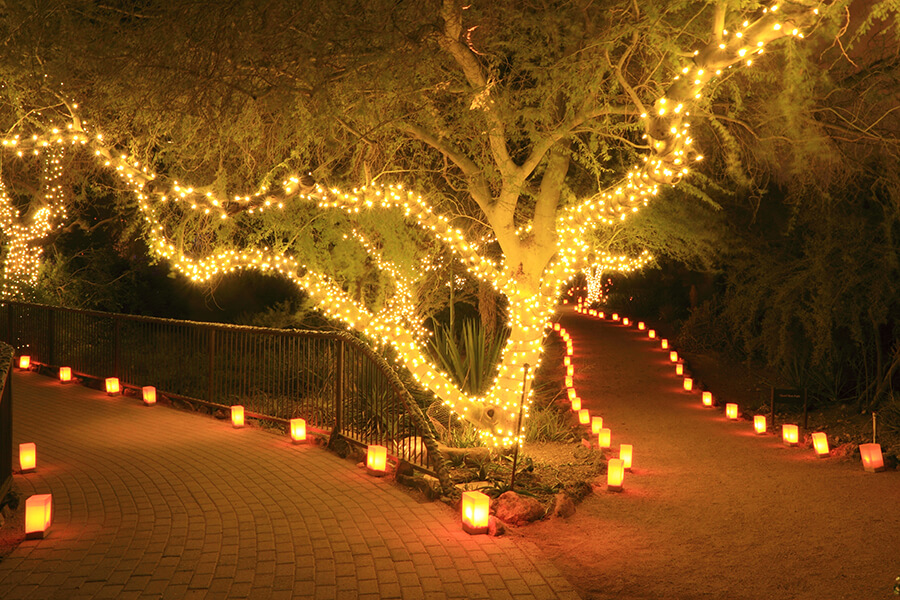 Year-round garden lighting is best achieved with soft white illumination, as seen on the lawns of this magnificent home. To prevent the requirement for a nearby electricity outlet, use solar-powered string lights.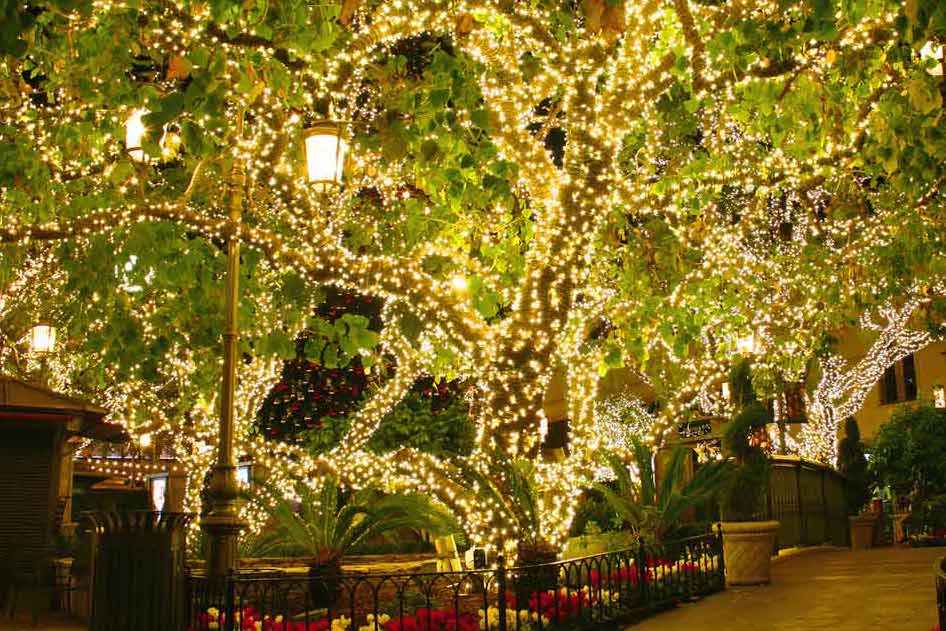 If your garden uses arborvitae trees as a live privacy fence you can highlight the trees. This will create a bright frame for your garden that will look beautiful and make it easier to see the boundaries of your property at night. The upward-pointing lamps remain hidden behind the low garden hedge, highlighting the tall conical shape of the arborvitae.
3. Choose contemporary wall lighting for your front door
When night falls, all front gardens require lighting, especially near the front door. So when you can have two lights, why choose one? After all, symmetry is always fashionable.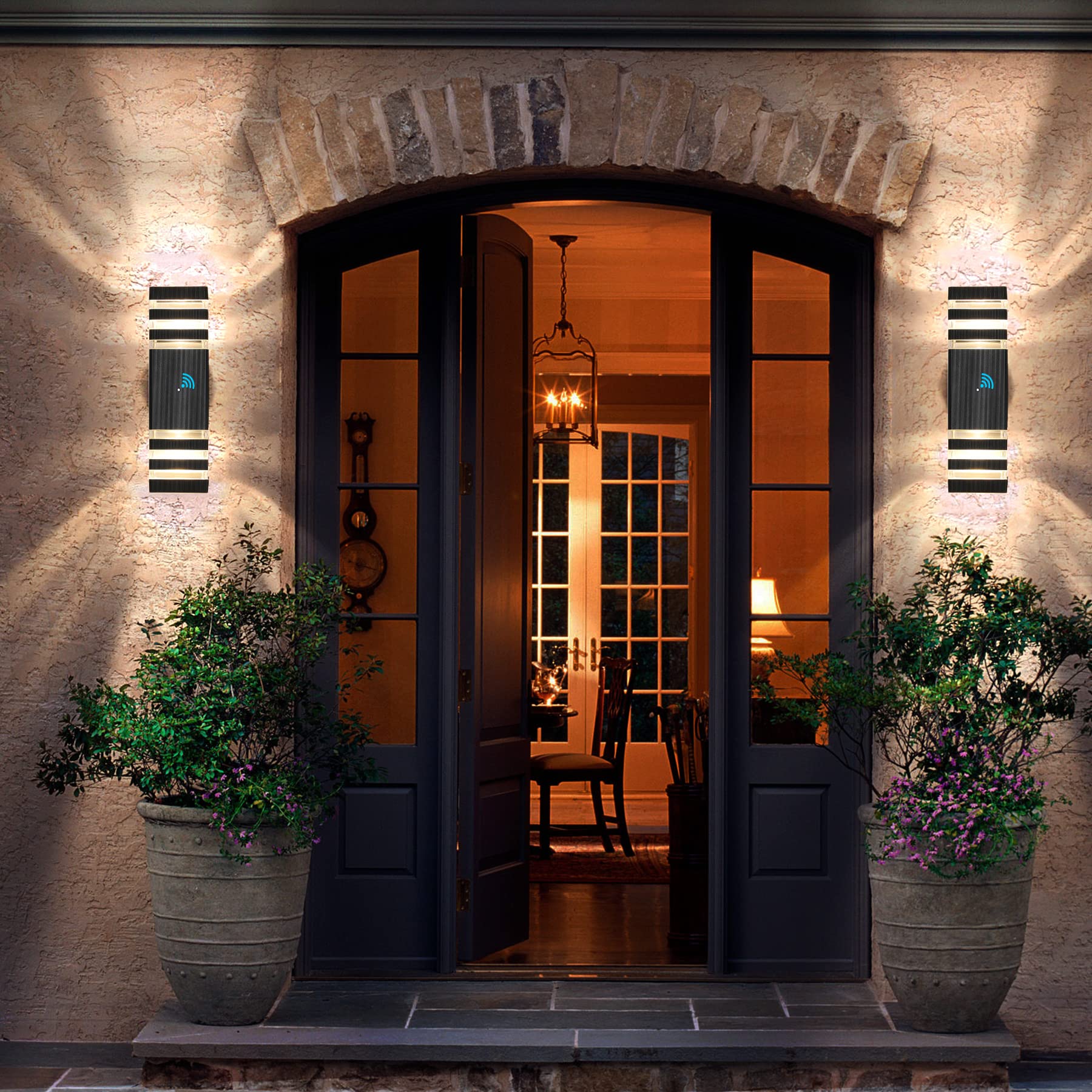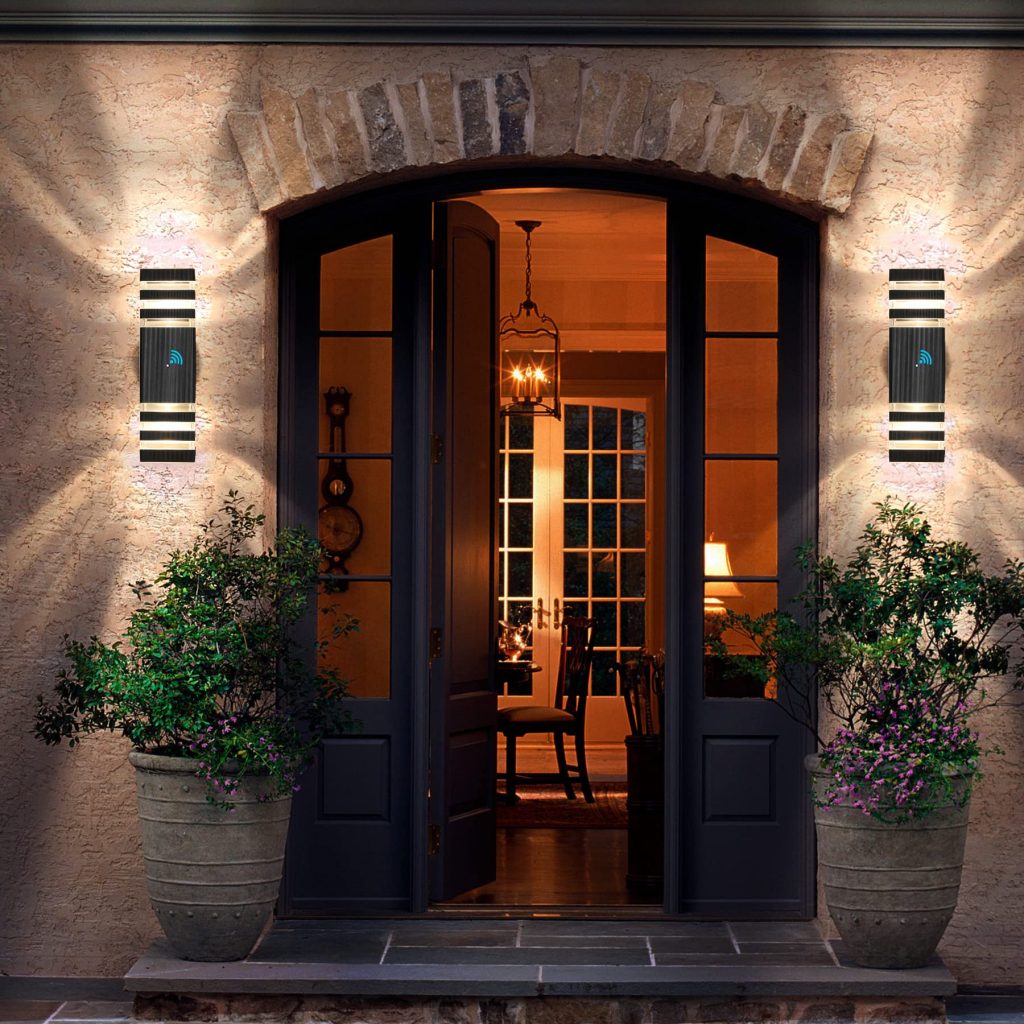 These contemporary black wall lights perfectly match the design of the door and make a chic statement against white-clad walls. Beautiful pink roses provide a touch of softness, while exposed bulbs add an air of industrial chic.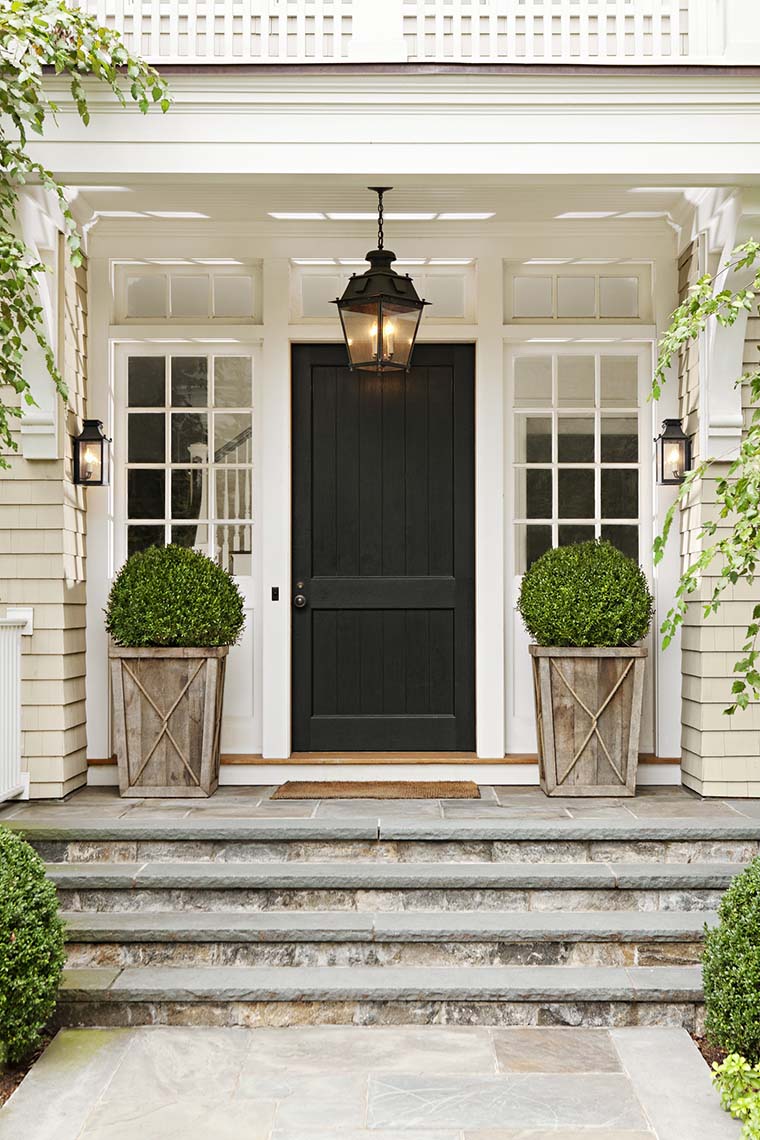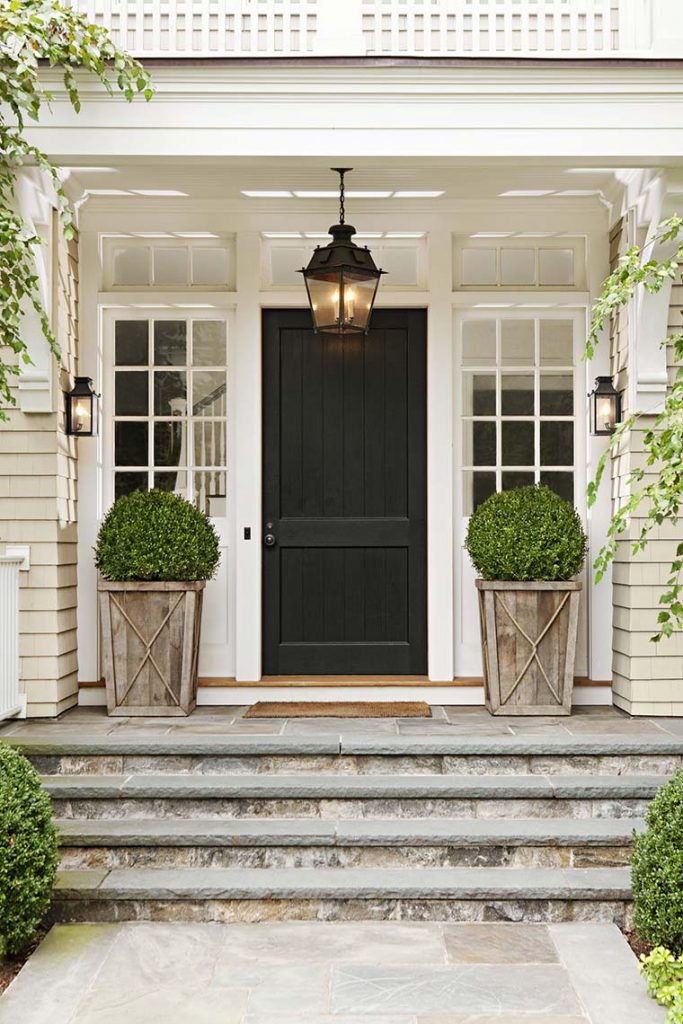 4. Luminate your path
Lay the red carpet out and make a brilliant LED pathway. You must be able to see your surroundings if you are navigating your garden at night. Items with a dazzling appearance can be made inexpensively.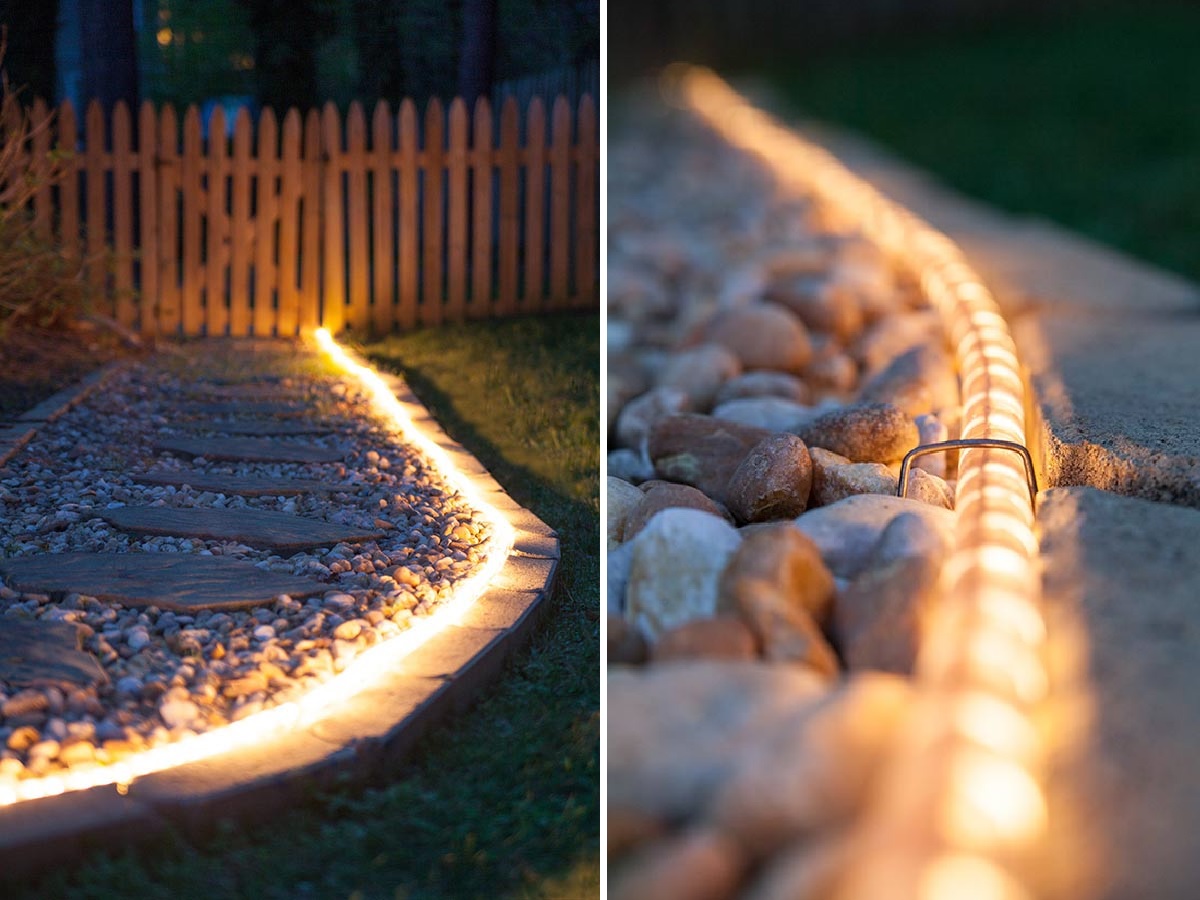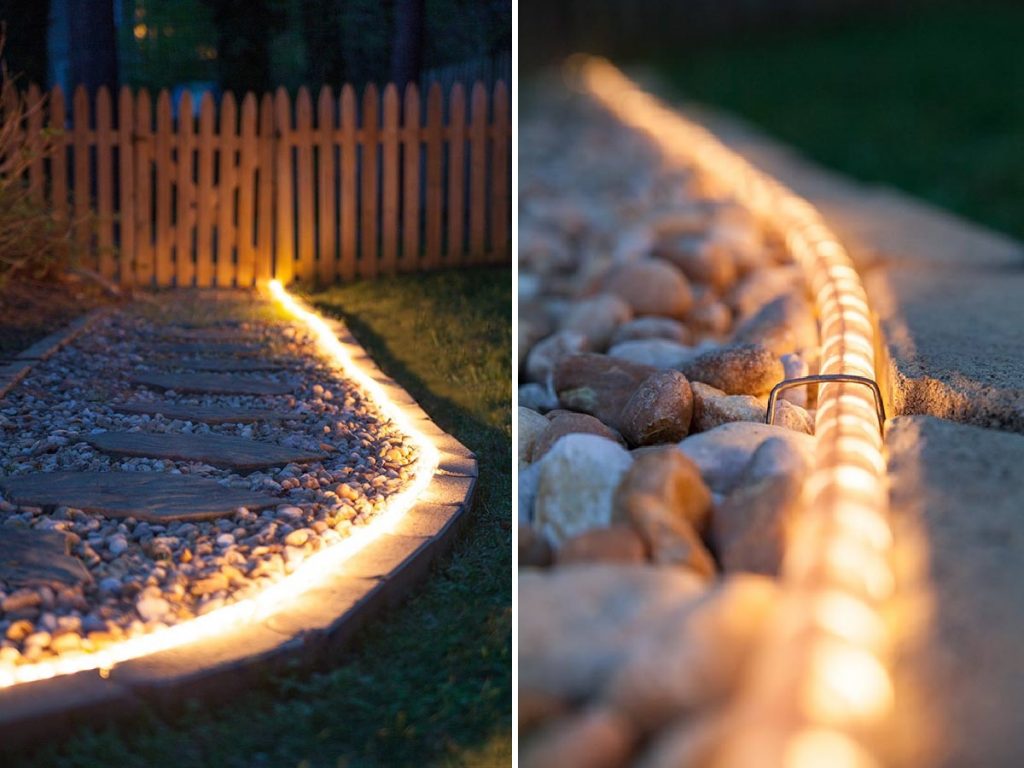 No matter the occasion, LED deck lights can improve the overall ambiance of your garden. Are you planning a late-night outdoor gathering? Take your visitors through your garden and out onto your opulent, lit deck.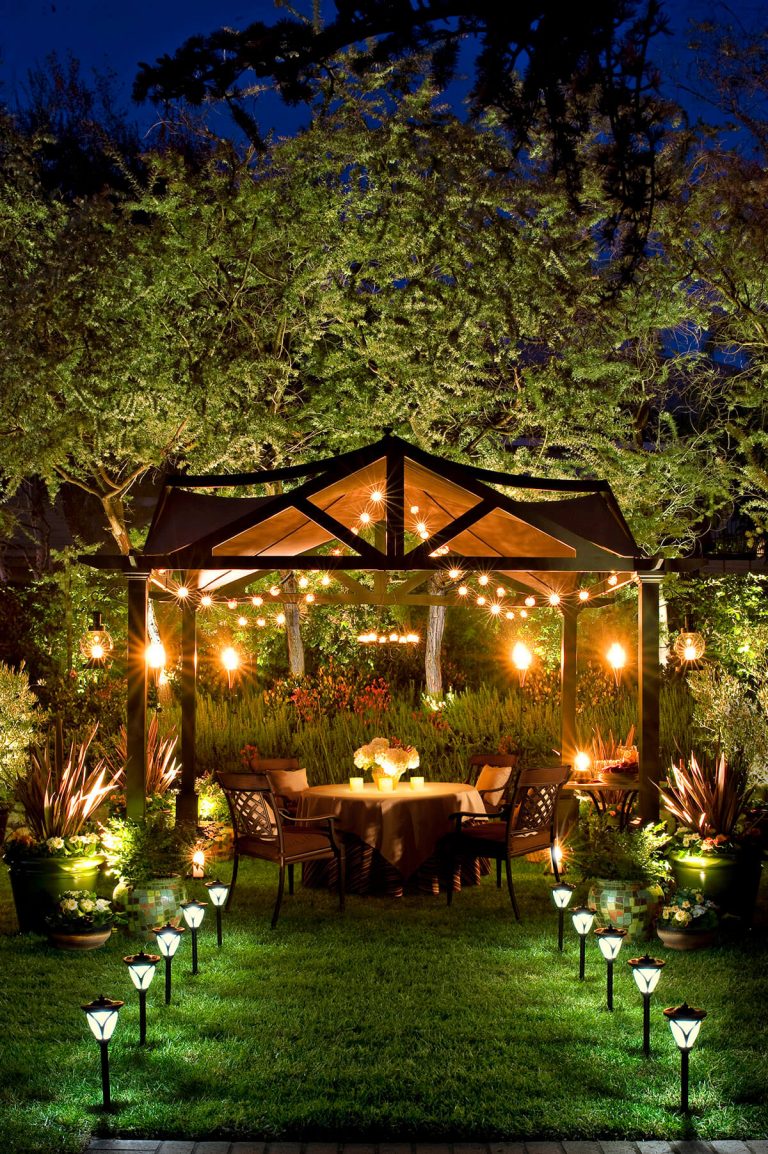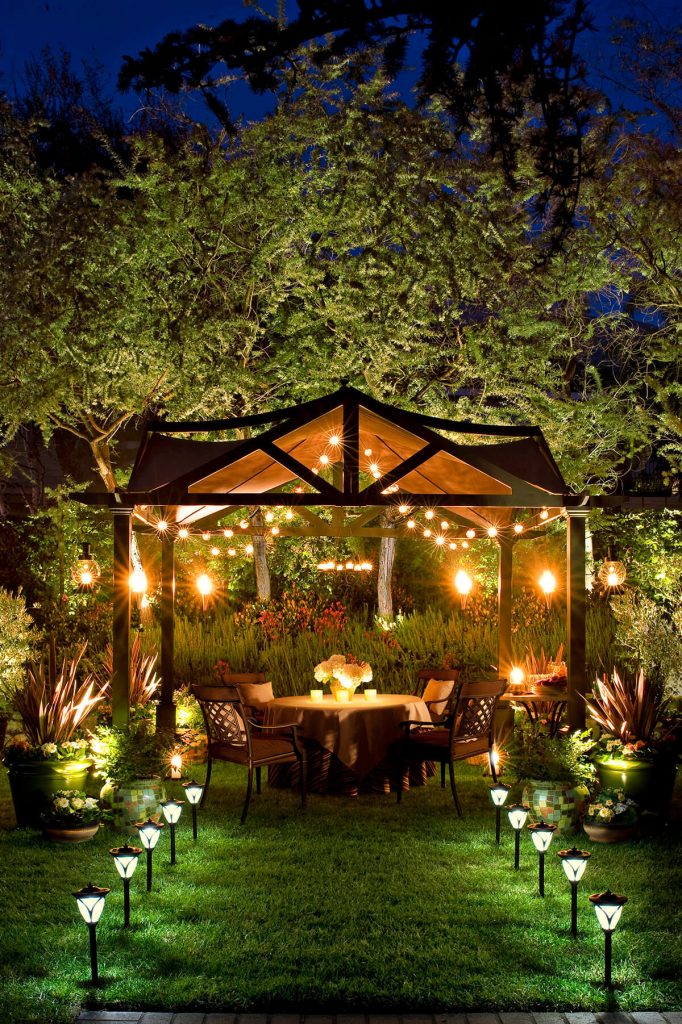 Deck lighting provides an additional layer of security. They illuminate any obstacles or waste that can trip you up in your garden and make it more accessible at night. Moreover, deck lighting deters possible intruders who might be trying to enter your property covertly.


5. Make sure your garden has personality by giving it your unique feel
People frequently view lighting as more of an afterthought in a garden than as a highlight in and of itself. This is unfortunate because it has the potential to create a character and provide you the chance to show off your personality.